Bell Pepper:




What is it?, History, cultivation, nutritional value, uses, recipes, and more...
The bell pepper is a fruit belonging to the Solanaceae family, specifically the Capsicum genus. This family includes about 75 genera, which also include other vegetables such as chili peppers, tomatoes, and eggplants. Bell peppers are widely used in various Peruvian gastronomic dishes and offer important nutritional properties to consider.
Bell pepper is a species of the Capsicum genus, from the Solanaceae family. Bell pepper is a vegetable with variable shape, size, and color. They can be green, red, yellow, orange, and even black. Their taste can be sweet or spicy, and they are an excellent source of vitamin C, providing nearly 100% of the recommended daily intake of 60 mg per serving. The presence of the alkaloid called capsaicin is responsible for their spicy or bitter taste.
Bell pepper is a herbaceous perennial plant that is cultivated as an annual. It can reach heights of 50 centimeters to 2 meters. Its root is wide, deep, and has a main taproot reinforced by numerous adventitious roots that can extend between 70-120cm.
The stem, devoid of hairs, branches out from a certain height into oval-shaped leaves with petioles. They can be solitary or in pairs, measuring 4-12 cm in length and 1.5-4 cm in width, with entire margins, a narrowed base, and a pointed apex.
The bell pepper's flowers are small, whitish, and can be solitary or form small groups. They are erect or somewhat pendulous and grow in the axils of the leaves along the stem. Their pollination is autogamous, although there may be a low percentage of allogamy.
The fruit itself, the bell pepper, is a hollow and voluminous berry with 2 to 4 incomplete partitions where the seeds are tightly packed. It has a yellowish color and a discoidal shape (3 to 5 mm). There can be between 150 and 200 seeds per gram, and their germination power is 3 to 4 years. If the fruits are kept in a relative humidity of less than 90%, they can be stored for 4 to 5 weeks.
Bell pepper is a plant native to South America, specifically from regions that now include Mexico, Guatemala, and Honduras. It is believed that it was domesticated 6,000 years ago in Mesoamerica. Initially, it was dried and ground as a spice due to its spicy flavor.
Christopher Columbus encountered this fruit on his first voyage to America and brought it to Spain in 1493, spreading to other European countries, Asia, and Africa throughout the 16th century. However, due to its strong spiciness, it did not adapt quickly to European palates.
It was only in the late 19th and early 20th centuries that sweeter and less spicy varieties were developed, leading to the success of bell peppers in these cuisines.
The word "pimiento" (bell pepper) is derived from "pimienta" (pepper), which was given because Christopher Columbus, who had organized his journey in search of reaching India and exporting spices to Europe, was truly surprised by the spicy taste of the bell pepper and mistakenly identified it as a new variety of red pepper.
Bell pepper cultivation thrives in warm climates with average temperatures between 18 and 22ºC. Preferably, daytime temperatures should range between 20-25ºC, and nighttime temperatures between 16-18ºC. A significant difference between these temperatures can hinder proper flower development. High temperatures can cause flower and fruit drop. Bell pepper is very sensitive to cold, which slows down its growth below 15ºC, and it is highly susceptible to frost. If grown in very cold temperatures, it will result in small plants with small and deformed fruits.
Regarding soil requirements, well-prepared (loose) soil with good depth (40-60 cm) mixed with compost (at least 1 kg per square meter of cultivation area) is advised. Ideally, the soil should have good drainage and moisture. These characteristics make bell peppers often grown in greenhouses or in more controllable outdoor conditions.
Bell peppers require abundant watering throughout their cultivation because water deficiency during the process reduces the quantity and size of the fruits. It is common to water them twice a week during summer.
Harvesting usually begins approximately three months after sowing when the fruits start changing from green to reddish or yellowish. However, when transplanting is performed, it is usually delayed by up to two weeks from the original timing. Harvesting is typically done manually by breaking the stem that connects the fruit to the plant, avoiding breaking the main stem.
Of the total capsicum production in Peru, 50% is for domestic consumption (rocoto, ají escabeche, pimiento morrón, and ají panca), while the other 50% is for export (paprika, pimiento morrón, and piquillo, among others). The main destinations for these products are the United States with a 44% share, Spain with 22%, and Mexico with 12%. (Red Agrícola, 2020).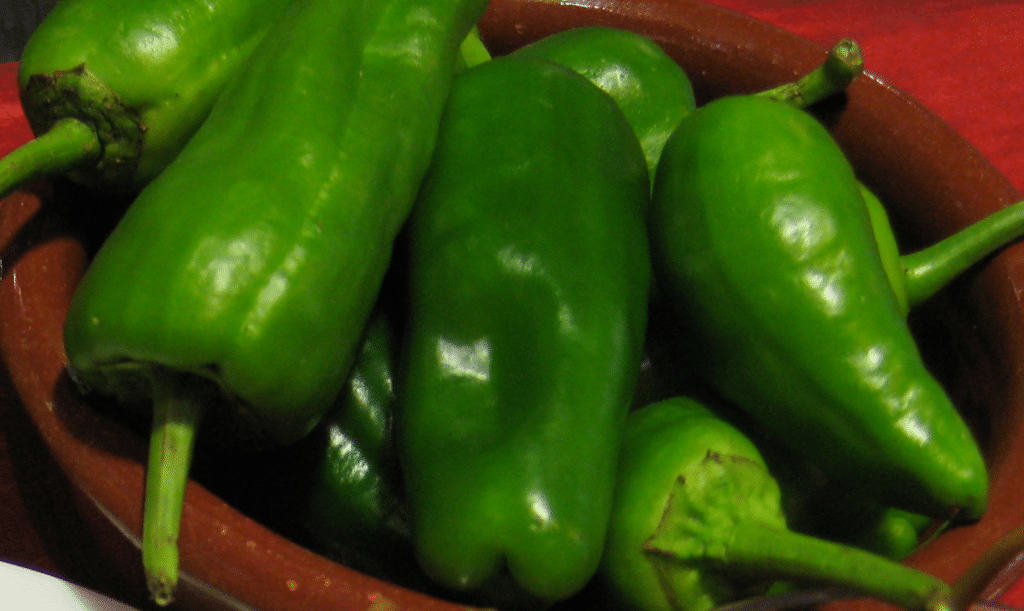 Geographical Distribution of Bell Pepper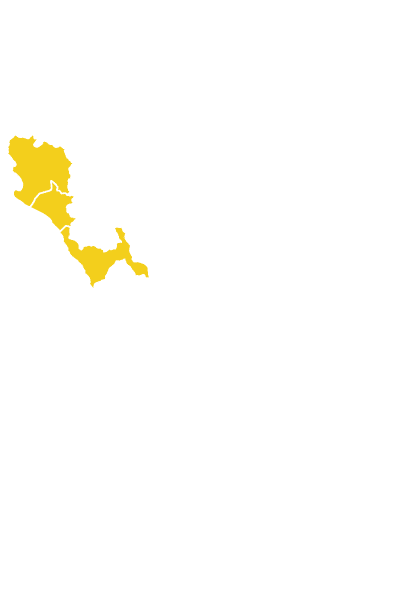 Piura, Lambayeque, La Libertad
Year-round availability of Bell Pepper
Nutritional Value of Bell Pepper
Both red bell peppers (morrón peppers) and green and yellow peppers are rich in vitamin C (three times more than oranges) and vitamin A. They contribute to iron absorption, strengthen the immune system, are an important source of antioxidants, and improve eye health.
Consuming 100 grams of bell pepper provides 100% of the recommended daily intake of vitamin C, 60 mg/day. The antioxidant capacity of vitamin C provides a high protective effect against cancer in general and viruses. Studies have shown, for example, that stomach cancer is less common in people with a diet rich in vitamin C.
In addition, bell peppers are rich in dietary fiber, which improves intestinal transit and has a satiating effect. When combined with being a low-calorie food with minimal fat content, they are considered a good option for weight loss plans.
They also have high levels of potassium, magnesium, vitamin K, and vitamin B6, as well as anti-inflammatory properties in the body.
Health Benefits of Bell Pepper
The main benefit of bell peppers is the vitamin C content, which protects against cancer and provides important antioxidants. They are also a source of vitamin A, which is good for vision, and dietary fiber, which is recommended for intestinal transit.
Contraindications or Side Effects
Excessive consumption of bell peppers can cause indigestion. Consuming large amounts of vitamin C (more than 1000 mg daily) can cause stomach pain and diarrhea.
Additionally, bell peppers may cause allergies in some individuals.
Tabla Nutricional


10 Porciones por Kilogramo
Tamaño de porción
100g
Cantidad por porción

Calorías




31

Cantidad por 100g
Energía
131 kJ
Grasa Total
0.2 g
Sodio
●
Carbohidratos totales
7.5 g
Carbohidratos disponibles
●
Fibra Dietaria
●
Proteínas
1.3 g
Calcio
21 mg
Fósforo
29 mg
Zinc
●
Hierro
1.10 mg
Potasio
●
Agua
90.7 g
Cenizas
0.4 g
Vitamina A
54 μg
Tiamina (B1)
0.07 mg
Riboflavina (B2)
0.20 mg
Niacina (B3)
1.12 mg
Vitamina C
55.00 mg
Acido Fólico (B9)
●
β-Caroteno
●
Fuente: Tablas peruanas de composición de alimentos – Centro Nacional de Alimentación y Nutrición – Ministerio de Salud – Perú
Derived Products and Ways of Consuming Bell Pepper
The uses of bell pepper are primarily culinary and medicinal. Its use as a spice and fruit in various gastronomic dishes worldwide stands out.
Culinary Use of Bell Pepper
Bell pepper is a highly versatile food that can be consumed raw, cooked, roasted, fried, baked, dehydrated, ground, dried, pickled, powdered, among other uses. It is a popular garnish in a wide variety of national and international dishes such as pizzas, stews, salads, etc. It is also known for its role as a condiment, both for its distinctive flavor and its colorful decoration of dishes.
Dehydrated and ground bell pepper, used as a spice, is commonly known as paprika (smoked, sweet, or spicy), chili (used in America), or paprika (used in several European countries), depending on its spiciness.
Medicinal Use of Bell Pepper
Historically, bell pepper has been considered a fruit with anti-hemorrhoidal properties (in low concentration), as well as having anti-rheumatic, appetizing, revulsive, rubefacient, astringent, aphrodisiac, stomachic, and carminative effects.
Due to its high antioxidant content, bell pepper helps prevent aging, as well as migraines, improves visual acuity, and enhances concentration. It is also known to relieve stomach problems and improve poor circulation.
Thanks to its main active compound, capsaicin, bell pepper alleviates conditions such as varicose veins and hemorrhoids. It also strengthens the heart and boosts defenses against infections.
Industrial Use of Bell Pepper
A wide range of industrial products for human consumption have been created using bell pepper, including frozen, dehydrated, pickled, canned, in paste or bell pepper meat, and in sauces.
Additionally, there are Capsicum supplements, creams, aerosols, and patches that contain the active ingredient capsaicin, which are used to promote weight loss, relieve pain, and improve overall health.